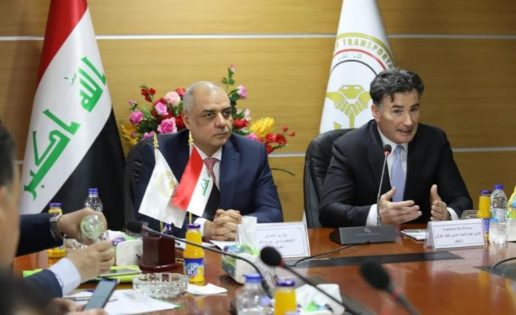 Jorge Cachinero el
Iraq has always been an important country for Turkish export of goods and for international road transport and transit across the Middle East.
Iraq is the shortest and most economical route for Turkish trucks to reach Saudi Arabia and Gulf countries.
Unfortunately, after the US invasion of Iraq, Turkish transporters cannot use Iraq as a transit country to reach Gulf countries due to security concerns.
If we examine current figures, Iraq is the number one country in Turkey's international road transportation and according to export figures, it ranks fourth in 2017.
Due to security concerns, as well as due to the lack of visas for Turkish drivers (no visa issuance for the last 5 years), Turkish goods exported to Iraq are transferred to Iraqi transporters in transferring centres, or in warehouses mainly in Zakho, Sulaymaniyah and Kirkuk instead (most of the cargo that is transferred in Zakho and Kirkuk are loads that are going to Central and Southern Iraq, the goods that are delivered in Sulaymaniyah are Turkey's exports to Northern Iraq).
According to transportation figures, it is estimated that every year 500,000 truckloads are exported from Turkey to Iraq and 50,000 truckloads return.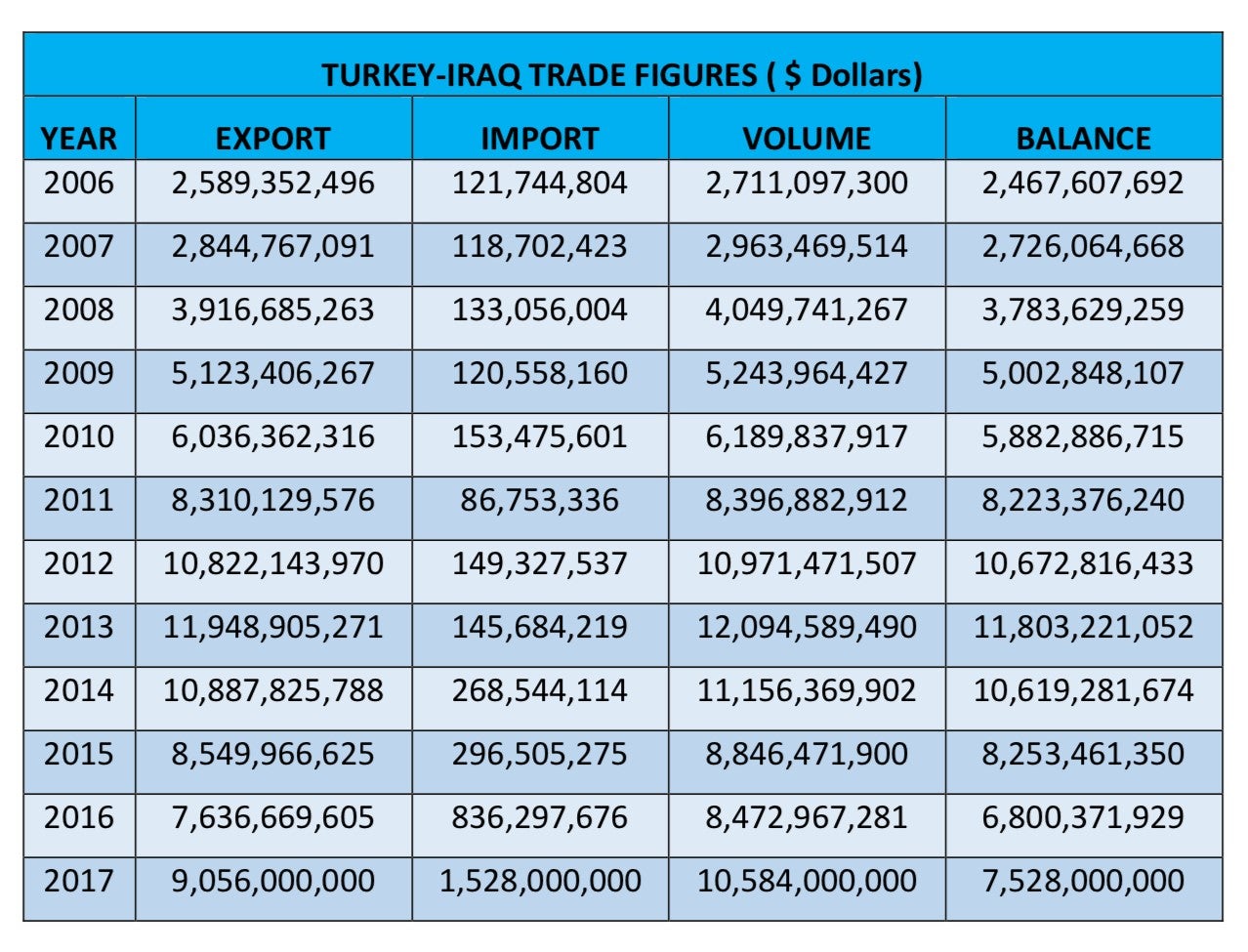 Indeed, most of the trucks that are entering from Iraq to Turkey are empty due to the limited exports from Iraq.
In addition, the recent re-opening of the important border crossing between Iraq and Jordan will result in the flow of Jordanian and Iraqi trucks from and to Jordan.
Prior to 2013, when the so-called Islamic State of Iraq and Syria (ISIS) controlled vast areas of Western Iraq leading to the closure of this border crossing, transport between both countries was suspended.
Iraq's access to the red sea is through Aqaba seaport and special economic zone in Jordan.
Although there are potential limited export goods in Iraq such as petro-chemical goods, textiles and paper, Iraqi transporters cannot carry them as they have to present Turkish Customs with a custom guarantee for each transport in addition to other impediments related to standards and licenses.
However, improvements in security and latest transit and regional developments in terms of cross border transportation with Iraq's neighboring countries have resulted in reopening the border crossings with Jordan and hopefully soon with Syria.
In addition, improving cooperation with the Kurdish region of Iraq, which has a vital border crossing with Turkey for trucks, is a positive development for logistic routes across Iraq.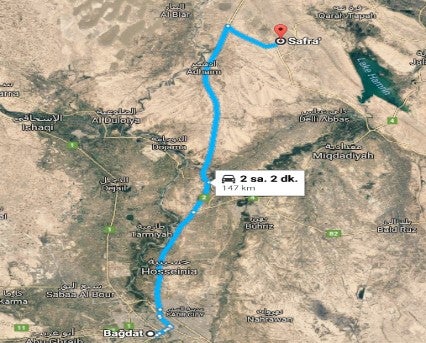 Recently, the Customs procedures and tariffs have been unified between both regions of Iraq.
In addition, Saudi Arabia has started refurbishing its border crossings with Iraq in order to increase bilateral trade and promote Saudi exports, where TIR would be used for facilitation and security of cargo movements following Iraq's imminent accession to the TIR United Nations Economic Commission for Europe (UNECE)-managed Convention.
A TIR system implementation plan will be developed in cooperation with the Ministry of Transportation and other pertinent stakeholders including Iraq Customs.
One operational, the TIR system will enable secured trade with Iraq's neighboring countries, all of which are TIR contracting parties, and beyond.
The TIR system will further open new trading and economic opportunities and corridors between Iraq and its 6 neighboring countries towards Europe, Middle East, Central and East Asia, and Africa.
Most notably, the Iraqi Parliament has already completed the first reading of the TIR Convention with its second reading and ratification expected soon.
Hence, the TIR carnets in Iraq will benefit not only Turkish, Kuwaitis, Iranian, Jordanian or Saudi Arabian transporters, but will also benefit Iraqi transporters as well.
Once Iraq becomes TIR operational, the TIR carnets which provide an international guarantee for up to EUR 100,000 against custom duty and taxes, the TIR carnet will be accepted across Iraq, both for national and foreign trucks.
With all national stakeholders supporting Iraq's swift accession and implementation of the TIR system, this will provide many opportunities to expand much needed secure trade.
Given Iraq's strategic location in the Middle East, the TIR system will result in boosting economic integration between Iraq and its six neighboring countries, all of which are TIR contracting parties, and beyond.
Furthermore, the TIR system, once implemented, will attract new investments and create new jobs, bringing hope to a much-needed part of world.
___________________________________________________________________________
With the contribution of Janet Waring, Rani Wehbe, Jens Hügel, and John Kidd.
Economía
Mundo
Tags
Jorge Cachinero el